Shiva Indian Restaurant serves its customers traditional Northern Indian fare. 
Shiva Indian Restaurant first opened its doors in 1990, and it has been immensely popular with local fans of Indian cuisine ever since. The original location was in the Rice Village area of Houston until they moved to Buffalo Speedway a few months ago, replacing a decade-old Smashburger. Some employees have been working at Shiva since its earlier years of existence. The current owner of Shiva Indian Restaurant began as a server and quickly moved up to a management position in just a couple of years, eventually purchasing the restaurant in 1995. There have been catering events and weddings involving Shiva Indian Restaurant since the nineties. While the original location used to have a daily buffet at lunchtime, but this new location only offers a full dinner menu.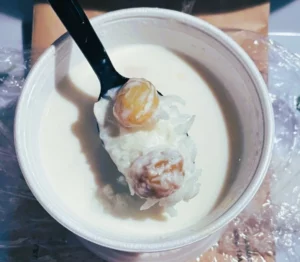 The outside of Shiva Indian Restaurant looks modest, but its bright red sign written in thick bold letters makes it stand out. It is near a Kroger shopping center and has much more free parking than the previous location. Customers from all over Houston will certainly look past the exterior, knowing that this restaurant serves amazing Indian dishes and welcoming service. Once inside, guests can see a spread-out place with booths and some paintings of the Indian god Shiva. The lighting at the new location is far brighter than the previous one, which was considerably darker and also smaller in size. The atmosphere inside is cozy, relaxing, and subtle. Soothing, instrumental Indian music plays throughout the restaurant. The owner, as well as the other managers, are often at the register or somewhere in the back.  
I ordered chicken tikka masala on my last visit to Shiva Indian Restaurant. Every bite was unbelievably delicious and addictive. The chicken was engulfed in the traditional creamy bisque, and found the perfect balance of being not too thick or too runny. The chicken pieces were very tender and plentiful. The free side of rice was fresh, with a subtle spice that added depth without being distracting. Other than chicken tikka masala, my personal favorite dishes are the butter chicken and the lamb boti kabob.  
The service at Shiva Indian Restaurant has always been hospitable, efficient, and organized. The owner, managers, and waitstaff are all friendly and knowledgeable about the menu. The staff genuinely care about their guests, often giving suggestions on menu items to consider for their next visit. They also provide detailed answers to questions about the aromas, spiciness, and texture of dishes. The food always arrives in a timely manner, with good consistency and freshness. The prices at Shiva Indian Restaurant are also quite reasonable and less expensive than most Indian restaurants throughout the city. The portions are particularly good in size; every curry order I have ever gotten at Shiva Indian Restaurant has included a generous portion of perfectly cooked meat. To top off a spicy, hearty meal, their desserts are also a truly satisfying option.