Exploring Boston will leave you wanting to come back for more.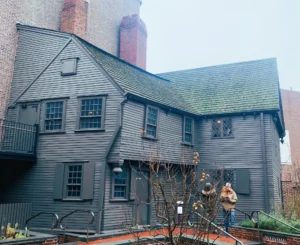 Boston, a historic city on the Charles River, is a delightful mix of old and new. You can follow Paul Revere's footsteps into the Old North Church and then shop for the latest fashions at Copley Place. Grab a cup of classic clam chowder, a Boston favorite for hundreds of years, or dine at a trendy pop-up restaurant.
Boston is a compact city that is easily walkable. You can also hop on the subway or Uber around, so there's no need for a rental car and the hassle of parking. 
There's so much to see and do in this charismatic New England town you'll probably be planning your next visit before you finish the first one. Here's our guide on exploring Boston to get you started.  
Play
Get a feel for Boston by strolling along Commonwealth Avenue Mall (aka Comm Ave), a tree-lined pedestrian path with statues and benches, perfect for people watching and admiring the Victorian-era Brownstones that line the boulevard. From here, head to Newbury Street, an 8-block stretch that's home to eclectic shops, eateries, and galleries. You can pick up a fleece sweater at Patagonia or a trinket at Tiffany's.  
To discover the heart of Boston's North End neighborhood, start on Hanover Street. Populated by immigrants starting over 400 years ago, this petite district near the harbor is big on history and flavor. Unofficially known as Little Italy, bakeries and pizzerias line the streets, and delicious smells waft from salumerias selling Italian groceries.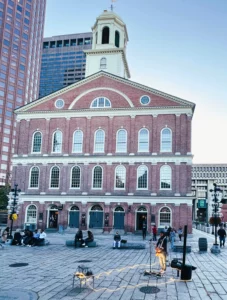 Have lunch in the North End of Boston before heading to The Paul Revere House to learn about his life and legendary midnight ride. This is one of 16 stops on The Freedom Trail, a 2.5-mile red brick path that tells the story of the American Revolution through museums, churches, and other historic buildings. 
Faneuil Hall Marketplace is the place to pick up some souvenirs from the many pushcart vendors, watch some street performers or stop for lunch at Quincy Market, the largest and oldest food hall in the country, built in 1826. Try a lobster roll, chowder, or both. Just down the street is the Boston Public Market, an indoor-outdoor venue selling produce from local farmers and artisan food products.  
Don't miss the Charles River Esplanade, a three-mile paved trail along the Charles River. You can bike, walk, stroll, or jog and take in views of the river and the Boston skyline. Locals come out with dogs in tow and babes in strollers to soak up the sunshine on a bench or grassy patch. From here, you can watch the sailboats and crew teams practicing on the river.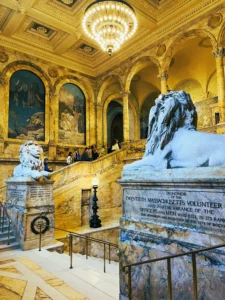 The Museum of Fine Arts houses over 100 galleries, including some iconic masterpieces by Van Gogh, Renoir, Monet, and Degas. You'll also find the largest collection of Japanese fine art outside of Japan, along with a full calendar of special events and rotating exhibitions. Weary from sightseeing? Relax in the New American Café surrounded by soaring glass windows and the Lime Green Icicle Tower, an impressive blown glass sculpture.
At first, you might think you've stepped into yet another museum when you enter the Boston Public Library. Ornate chandeliers, crown molding, murals, and statues make this central library in Copley Square worth a visit just to see the interior. This stunning Renaissance-style building holds rare books, including original writings by William Shakespeare. If you want to linger longer, book a reservation for afternoon tea in the elegant Courtyard Tea Room.  
The Seaport district might not be on your itinerary, but it should be. This revitalized neighborhood near the South Boston waterfront is brimming with art, from large-scale colorful sculptures to murals and museums. You can also take in free concerts in the summertime or visit the popular Holiday Market in November and December. Year-round shopping at One Seaport, along with pop-up shops, make this a fun spot to explore.  
Eat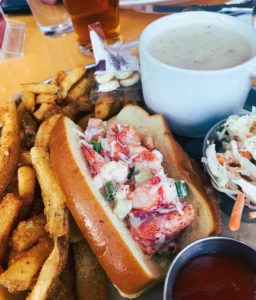 You're never far from a place to eat in Boston, and the choices are incredible.
Petit Robert Bistro is a delightful spot for steak and frites on the patio with a view of Union Church. At lunchtime, the menu offers French classics like Salad Niçoise and Croque Monsieur. Keep an eye out for the opening of their sister restaurant, Marseille, which will specialize in Mediterranean cuisine inspired by the coastal region in Southern France. 
If hunger strikes on Newbury Street, you're in luck because this swanky shopping street is filled with everything from fine dining to casual ethnic eats. For a quick fix, look for the Naco Taco food truck near the Hynes MBTA Station and order the chipotle smoked chicken tacos made with house-pressed tortillas. Walk a few blocks to Commonwealth Avenue and enjoy an impromptu picnic on a bench under the trees. 
Just when you think you can't walk any farther, Tatte Bakery & Café comes to the rescue. With over 20 locations throughout the city, there's always one nearby. These welcoming, elegant cafés are the passion project of founder Tzurit Or, who started baking 15 years ago after immigrating to the US. She desired to create a community around food, and you'll feel the welcoming vibe. Swoon over the pastries as you sip a beautifully prepared latte.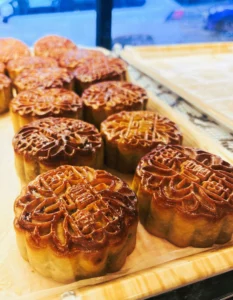 Alcove restaurant is tucked along the waterfront by Lovejoy Wharf. In warm weather, you can sit on the patio with a view of the harbor. The eclectic lunch and dinner menus offer steaks, salads, sandwiches, and inventive sides. Order the prosciutto bites and house-made focaccia while you decide. This is a popular spot for weekend brunch as well. 
At Douzo Sushi, near Back Bay's Prudential Center, diners can gather in the bar and sip a cocktail or slide into a booth while sushi chefs prepare their meals. Douzo satisfies both sushi lovers and their vegetarian friends with an extensive menu of sushi, small plates, bento boxes, and noodle dishes. 
In case you didn't have a chance to indulge in Boston's fresh seafood before you head to the airport, you're in luck. Legal Sea Foods Restaurant and Oyster Bar has several locations in Boston's Logan Airport. Order a lobster roll and chowder combo and savor it along with memories from your trip.
If you've had your fill of chowder and lobster rolls, head to Chinatown. Enter the traditional gate near Beach and Hudson Streets and browse the Asian markets and shops. Stop for a bubble tea, Chinese foot massage, or moon cake from Café Corner. Try 5 Spices House, known for Szechuan dishes with tongue-tingling peppers. 
Sleep
Why stay in a chain hotel when you can live like a rock star for the weekend? The Verb Hotel in Boston is a two-story rock & roll-themed hotel that sits adjacent to Fenway Park. Step into the lobby, and you'll be surrounded by music memorabilia, from guitars and concert posters on the walls to the jukebox next to the front desk. Upon check-in, you'll be handed an "all access" lanyard with a key card and ticket stub with your room number.  
Mid-century modern décor, like the jewel tones in the lobby furniture, blends with splashy murals in the stairwells, creating a fun, retro vibe. Each room has a memory case near the door; room 108 pays homage to the Beatles, with ticket stubs, album jackets, and pins on display. Step inside, and you'll find a turntable and a selection of records waiting for you. Not your taste? Borrow your favorites from the collection of over 1,500 albums in the lobby and bring some to your room.  
The vibe continues with music posters, a drummer's throne at the vanity, and catchy sayings like "some like it hot" on the ironing board. The beds are firm (some rooms have two queens), and the rooms are cool, dark, and quiet. There's an analog alarm clock and Keurig coffee maker to get your day off to a good start. Bathrooms are compact but functional, with Bigelow Apothecary bath products. Zebra-print robes hang in the closet. 
Breakfast is included in the room, and offerings are a step up from standard continental fare. Made-to-order waffles in the shape of an LP and "rock & roll smoothies" continue the theme. Sit inside or out on the pool deck, where the heated pool beckons swimmers on even the chilliest days. The perimeter of the hotel has an inviting outside seating area, complete with cornhole and other yard games.  
If you want to dine onsite, Hojoko Japanese Tavern offers sushi, skewers, and small plates. Beyond the hotel, you'll find everything from pizza and oysters to coffee and burgers within easy walking distance. 
—
This guide barely scratches the surface of what you'll discover in Boston. Our best advice is to lace up some comfortable walking shoes and start exploring!