Is Aga's the best Indian Pakistani restaurant in Houston?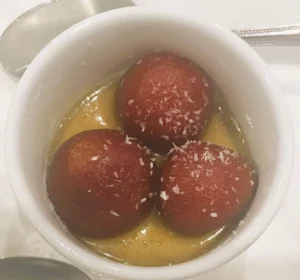 Aga's is an immensely popular restaurant located outside of Houston. They are open seven days a week and are always busy. Most would agree this is a strong sign of intense popularity. However, their system of sitting people runs smoothly, so it does not take too long to get a seat. They have been in Stafford, Texas in the same location since 2001. They serve excellent and very authentic North Indian and Pakistani cuisine, such as curry, naan, rice, barbecue, and sweet treats. The prices are reasonable for their order sizes and amazing, rich flavors.
Aga's was just recently ranked number one in the U.S. for best Pakistani restaurant, and coworkers have shared their positive feedback with me about the spot. They are definitely worth a drive across town. The food's flavors, textures, freshness, richness, and portions are impressive every single time. Anyone in the Houston region searching for incredible Indian cuisine needs to pay them a visit. It is not overly elegant, but it is exceptionally clean, accommodating, and modern. They even cater for events such as weddings, graduations, and other celebrations, as well as regular family and friend gatherings.
One of the first impressions I ever got was the awesome appearance and fragrance of my unbelievably delicious curry order. The butter chicken and chicken tikka masala are my favorite Indian dishes in general and here at Aga's.
During my most recent visit, I ordered butter chicken with peas rice, mango iced tea, and gulab jamun for a takeout dessert. My entire meal was fantastic.
My curry order was unbelievably delicious, extraordinarily rich, super buttery, full of tomato aroma, and kind of spicy. This dish also had some mild sweetness and tartness emphasizing its uniqueness. It met and exceeded all my expectations in taste and spices. It had a thick and unbelievably delicious gravy full of tender, charred chicken pieces. With its intense gravy flavors, the butter chicken is rightfully their number one bestseller. It is like chicken tikka masala, but a little bit creamier.
The rice that came with it was quite tasty on its own, with a lot of peas and a buttery, moist texture. The mango iced tea was a cold, refreshing black tea with a great subtle flavor. Their raspberry iced tea is also delightful and refreshing. The gulab jamun is a scrumptious dessert at this restaurant. It is a post-meal treat that is especially moist, soft, sweet, and drenched in rose syrup.
As usual, the service was tremendously attentive, fast, friendly, and organized during this visit.