Vegan on the go at Happy Vegan Bakers in

Hialeah

!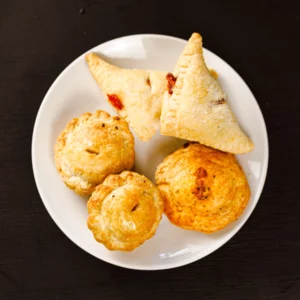 Looking to make a vegan happy? Or anyone, for that matter? Head over to Happy Vegan Bakers in Hialeah and bring home a box full of happiness – in the form of delicious, 100% vegan pastries, that is! 
Happy Vegan Bakers is a small, LGBT+-owned bakery hidden in a small shopping center in Hialeah. Operated from a window on the outskirts of the city's main streets, it could be easily missed. Which would be a real shame because the animal-conscious bakery offers some of the most delicious and hearty baked goods in the city. And because Happy Vegan Bakers are Miami's first-ever vegan pastry bakers, you will certainly want a taste!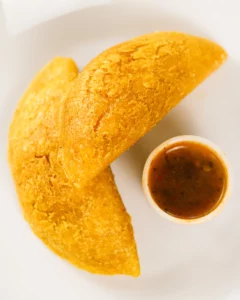 Although these magical vegan bakers operate out of a window, their array of baked goods is far from limited. They offer practically all of the traditional Cuban pastries one would find at other, non-vegan bakeries like "meat," guava, guava and cheeze, spinach and cheeze, to name a few. These sweet and savory pockets are not only packed with flavor, they are also literally packed. They do not skimp on the fillings, which is essential for a good pastelito. They also have a variety of empanadas, including my very favorite – the Colombian. These crescent moon-shaped goodies are golden and perfectly crunchy on the outside, and smooth and flavorful on the inside. What sets these empanadas apart from their competition is their spicy sauce. It comes in a small container, but packs a punch with just a drop! At this point, I have tried most, if not all, of their pastries and I can safely say that any of these would easily win the heart of any carnivore.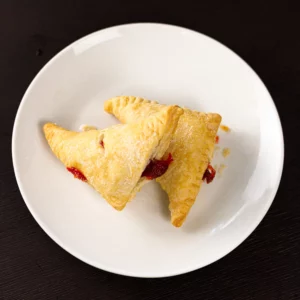 In addition to the traditional baked goods every Miamian knows and loves, Happy Vegan Bakers offers a great breakfast and lunch menu. Breakfast items include croqueta and "egg" sandwiches that are so hearty you will be full for hours. Each is accompanied by either fries, potato sticks, or hash browns. And don't forget to order a café con leche! The lunch menu changes from time to time as the bakers create new recipes to enjoy. The most recent addition, and my new favorite,  the Chik'n Steak Completa, is ridiculously yummy. This meal comes with a giant, crispy chik'n steak that takes up half the container, Spanish-style rice and your choice of sweet maduro plantains or tostones. You can choose to have the steak pan seared regular or breaded for a buck extra, and let me tell you, that is a buck well spent! The breading turns the patty into the perfect, country-fried chik'n steak; crunchy on the outside and juicy on the inside. I could literally eat this every day for the rest of my life! This level of flavor is consistent throughout their menu. Plus, their portion sizes are huge and great for sharing or enjoying leftovers the next day. 
Although I have ever only ordered my food to-go, Happy Vegan Bakers does have a couple of metal bistro tables and chairs outside where you can enjoy your breakfast. But don't worry, they are working on an indoor seating area, which should be ready in the very near future! What a great excuse to visit again soon!